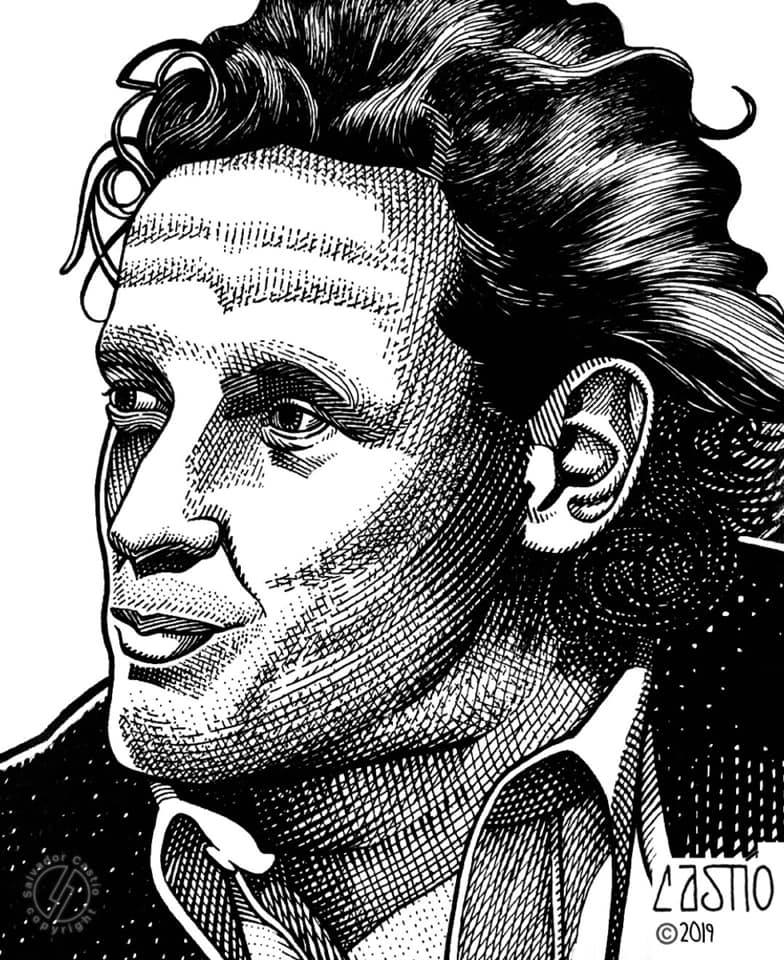 No one could be more different from me than Marco Pierre White. I'm an American – he's English. I'm a visual artist – he's a chef. I'm chill – he's volatile. Despite these differences, reading his autobiography, The Devil in the Kitchen: Sex, Pain, Madness, and the Making of a Great Chef, has both inspired me and spoken to me both viscerally and intellectually.

This is not the first time that I have found commonality with people that seem very different from me; despite our differences, and sometimes because of them, these people have often served as guiding lights and I have seen them as kindred spirits. As a teenager I discovered the work of Pre-Raphaelite painter, Sir Edward Burne-Jones. Despite the cultural differences between us, I found much in common with Burne-Jones: he was also an only child from humble beginnings who used art to better himself. I also connected with people such as French comics artist Jean Giraud: again, he was an only child, his biological father was absent in his life, his grandparents helped raise him, and he used his art to navigate through childhood. These are just two individuals among many others that I've felt an affinity with. I feel a strong kinship with these people because the fight for excellence knows no boundaries: cultural, geographical, or other differences do not matter whatsoever.

As a draftsman, storyteller, and picture maker, I've drawn most of my inspiration from visual artists: painters, illustrators, comic book artists, and the like. In addition, I've also drawn inspiration from musicians, writers, directors, etc both foreign and domestic. No matter the discipline, the one common denominator that's always inspired me is excellence. My reverence for excellence is what led me to discover Marco, a British chef and culinary hero who's famous for being the first and youngest English chef to win three Michelin stars.

Marco's book showed me that the struggle to succeed as an artist is also the same struggle that one faces on the road to becoming a great chef: it's all or nothing. You either do it right or you don't do it all — there is no in between. I found the same relentless, hell-bent attitude that exists in my life on the pages of Marco's book. It's always comforting when you find another person whose bloody mindedness is the same as your own. Perhaps the one thing that struck me the most while reading The Devil In The Kitchen was that beyond all the kitchen staff bollockings, service meltdowns, cheese-flinging episodes and notoriety there was a deeply profound belief in himself and his abilities. Things like that always speak to me. It's the common thread that binds me with every single person that has inspired me along the way. Again, the fight for excellence unites me with this brotherhood of people who are driven by a singular and profound belief in themselves. Despite our differences, we are the same.