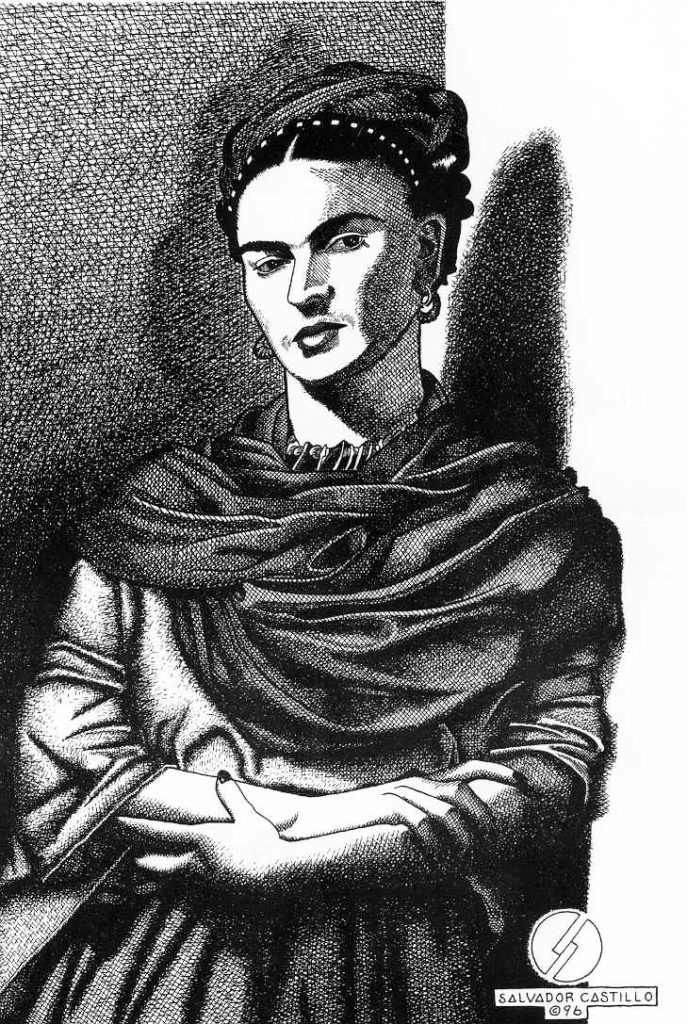 1996. Pen and ink on paper. 10″x15″. Private Collection. SOLD
A stunning rendition of the iconic Mexican painter, and a very fine example of the artist's impeccable draftsmanship and his complete and utter mastery of crosshatching.
To inquire about these originals, contact us by clicking the contact button.
Before making a purchase please read our purchase information.
Purchase Information (Click link to view information)