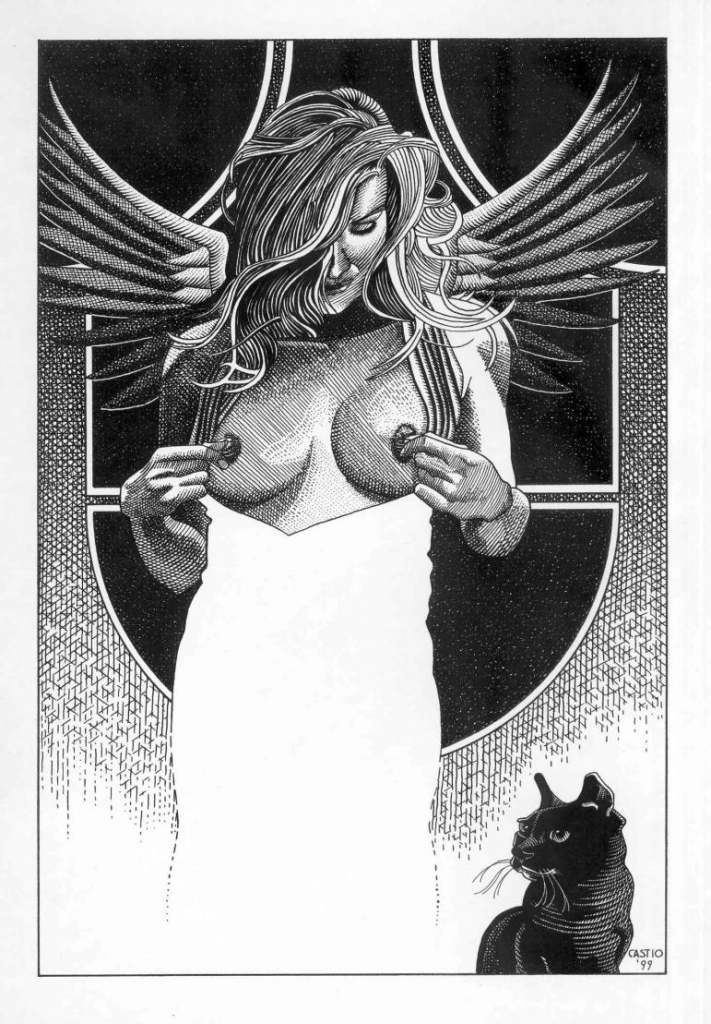 1999. Pen and ink on paper. 10″x15″.
A rare and unique example of the artist's erotic work. Masterful penwork and design combine to accentuate this bold and sensuous image.
To inquire further about these originals, contact us by clicking the contact button.
Before making a purchase please read our purchase information.
Purchase Information (click link to view information)