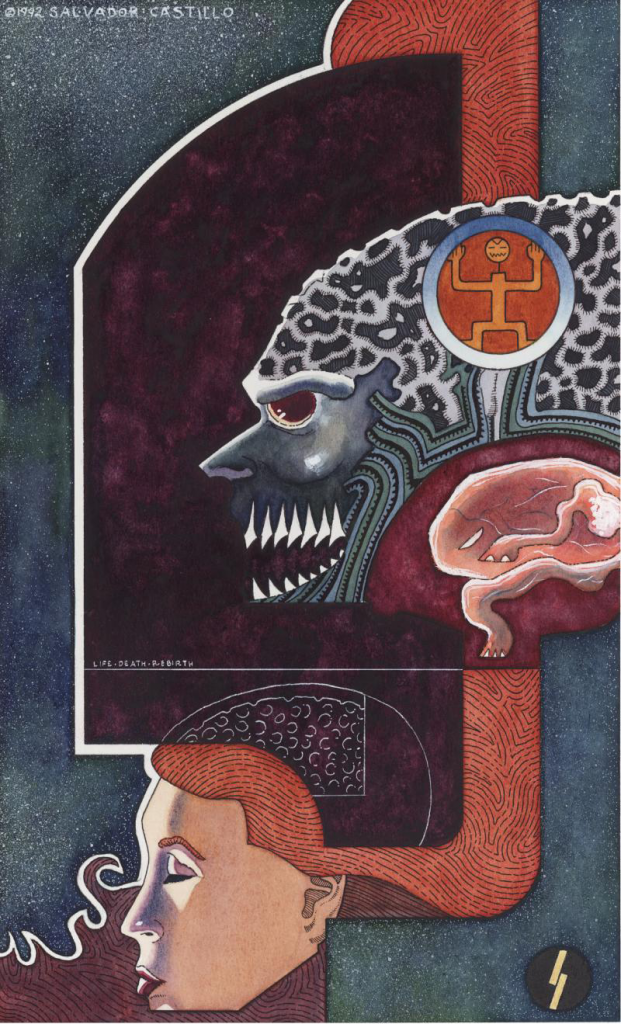 1992. Pen and ink, watercolor, gouache and pastel on board. Approx 10″X15″.
A fine example of the artist's more  experimental work and and of his unique sense of design and use of color to evoke mood and feeling.
To inquire further about these originals, contact us by clicking the contact button.
Before making a purchase please read our purchase information.