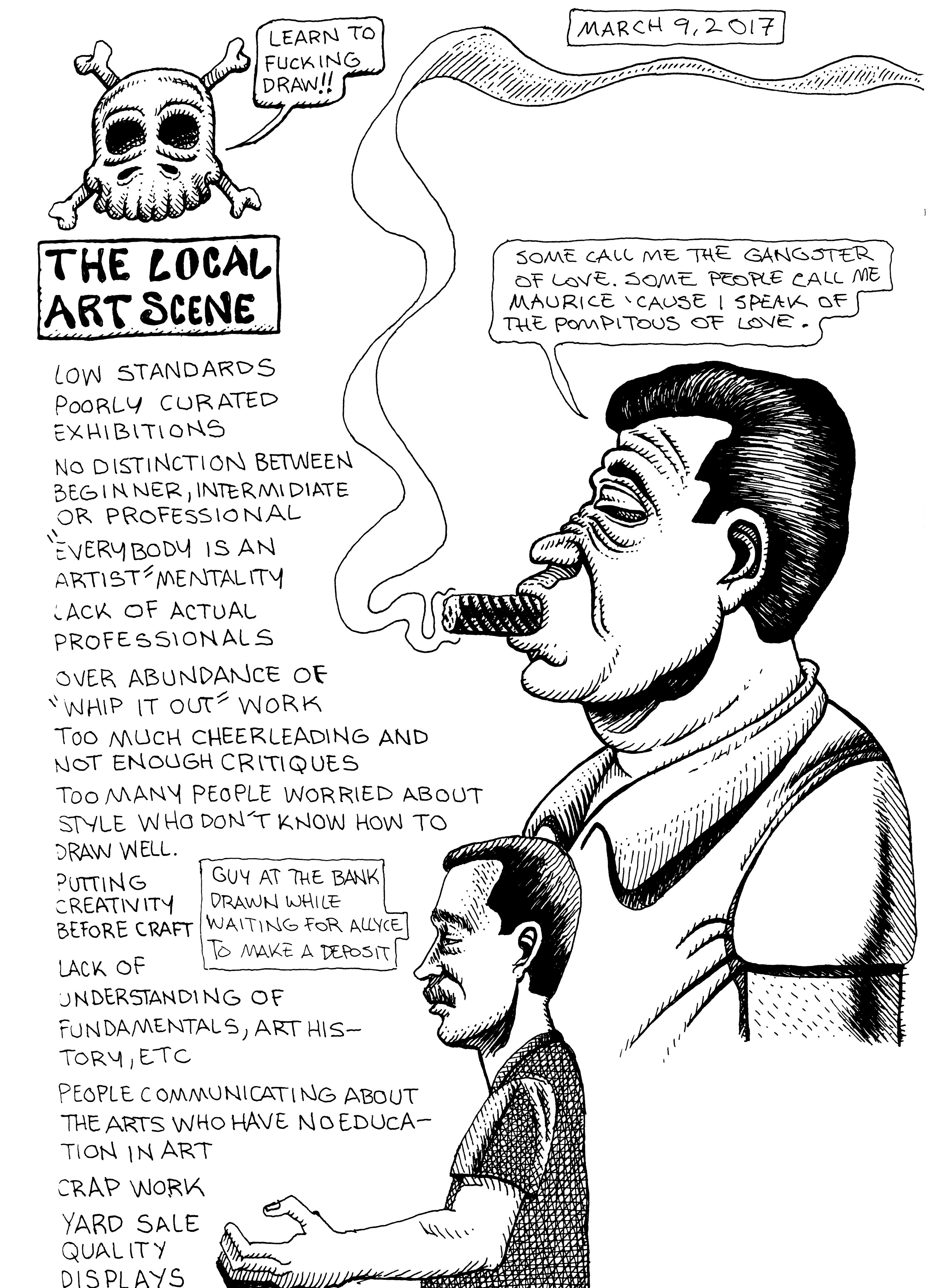 A couple of weeks ago, I popped in to my neighborhood Starbucks to say hi to friends; it was the first time I'd been there in a while. The past couple of months have been extremely wet for us here in California so, it's been hard to get out and walk. Thankfully, that has come to an end. The sun is shining and the days are long once again. The following months will be busy ones for me — I have quite a few projects planned that require my attention, but I intend to make as much time as I can to get out and soak up the sunshine and draw.
As I walk around my neighborhood and draw the people that come and go into places like my local Starbucks I see certain characters over and over; they're part of the establishment just like the furniture. Some of them have been coming into SB for as long as it has existed here. That's a long time. The guy that I've drawn here isn't an exact representation of anyone, but instead an amalgamation of different blokes that I spy while drawing. They all have certain features that are very "drawable," so I've chosen a select few of those features and created my own Frankenstein monster. It was pretty enjoyable, I must say.
As for the text that runs along the side of this page — what can I say, I have my opinions when it comes to art. In this case, they're opinions that I've had for a long time; They've gotten stronger over the years and I'm finally spitting them out based on what I see going on. It is what it is, take it or leave it. I'm not a gold coin that that's here to please everyone. C'est La vie.