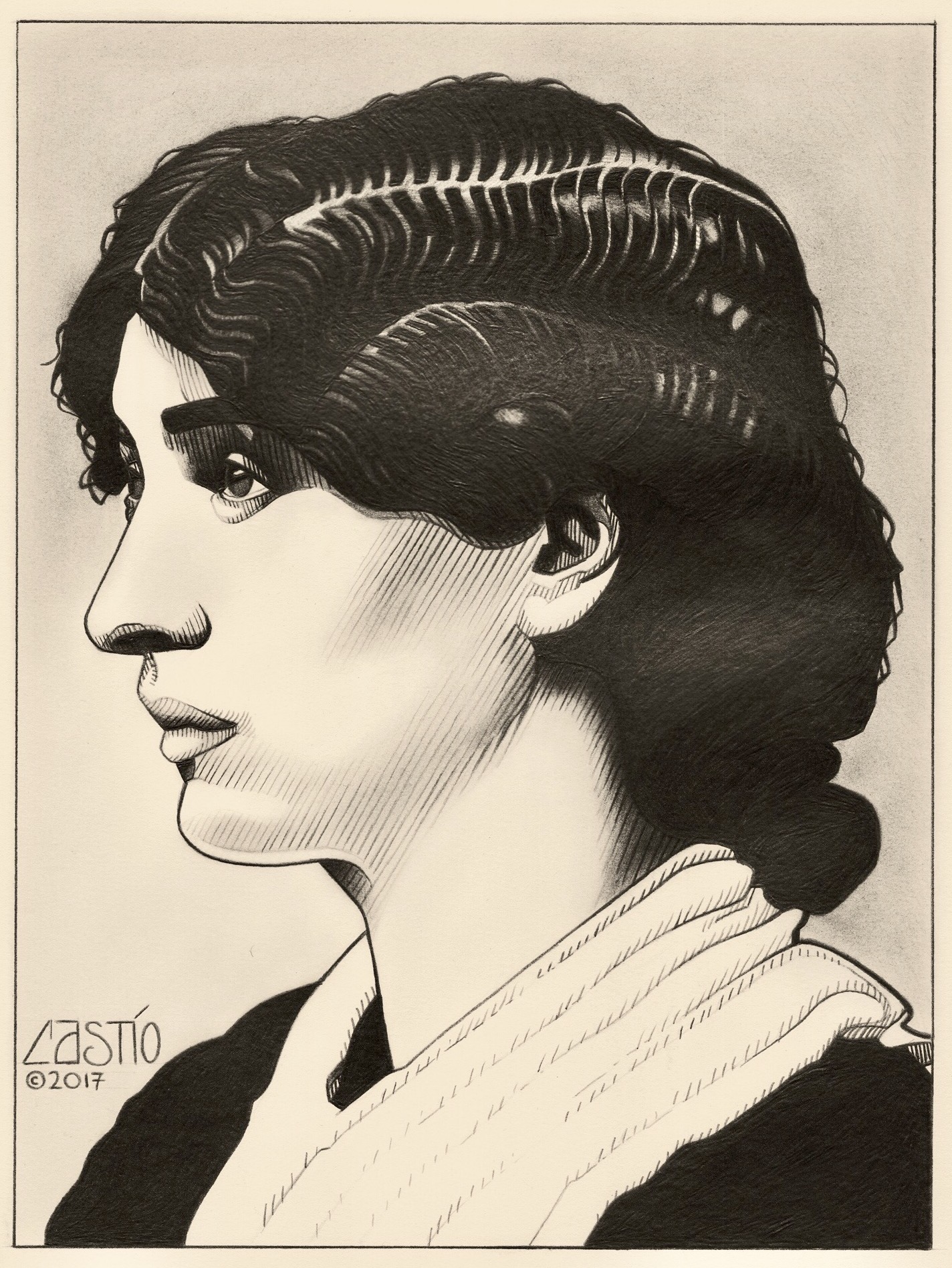 This week, I decided to start writing my weekly blog post without any preconceived idea and without a pre-drawn image. I usually have a bunch of random thoughts running through my mind so I thought that I'd make use of them. In the few days that I've been pondering on what I would write about I just happen to complete a new drawing that I thought I'd share with you.
Originally, I was going to write about all the thoughts I've been having in regard to making changes, and moving forward, but at the last minute I changed my mind because I didn't want to write a long winded post that sounded like me making a resolution. Instead, I've decided to be more direct and write about some of the things that I'll be doing in the coming months. 
If you remember, in my last post I spoke about a series of drawings of women that I want to do over the coming months; my original idea was to draw some of the fabulous female friends that I have — I still intend to do that, but now, I'd decided to expand on my idea to include notable women in general. By doing this I am giving myself a greater variety to draw from. I'd like the drawings to be mostly in pencil but I don't want to limit myself either. So, you'll likely be seeing portraits in a variety of drawing media. The pen and ink drawing of my friend Jennifer from last post is the first official drawing in this new series. The of drawing of Jennifer that I used was from my sketchbook, but I intend to work it up into a finished piece. Keep an eye out for it because I'm sure it'll be fabulous. 
The drawing that adorns this week's post is of Jane Morris, wife of Willam Morris, muse and lover of Dante Gabriel Rossetti, and Pre-Raphaelite icon. I first discovered the work of The Pre-Raphaelite Brotherhood (PRB) at age 16 and have remained fascinated with their work ever since. The story behind many of the women that posed for various members of the group are interesting portraits of individuals living in Victorian England. Many of the men in the group were well known in the Victorian era and outwardly appeared to adhere to the rigid morals of the time. However, in the studio and alone with their models it was a different story. These men and women spent hours alone together confiding in each other and building a trust amongst themselves. They poured their hearts out one another and not all were happy in their marriages. So you can imagine how easy it was for affairs to start. The affair between Rossetti and Jane Morris is probably the most well known when it comes to the Pre-Raphaelites. Their story is full of all of the elements that make for a good read: drama, pathos, and tragedy. The men in The Pre-Raphaelite Brotherhood were like rock stars in their day and some these women were the equivalent of modern day groupies. Photographs of these women are hard to come by as photography had just started to be widely used; Jane was most likely the most photographed muse in the group and therefore the easiest to find reference material on. I found the undated  drawing that I used to work from in a random Internet search sometime last year. To my delight, I discovered a wonderful photo that clearly displays Jane's iconic looks in all their splendor. I had started the drawing months ago and it hung around my studio until last week when I finally completed it. The term stunner was coined by Rossetti for Jane. As you can see, he wasn't exaggerating. 
I had a wonderful time drawing this portrait and I am eagerly looking forward to the next one. All of the drawings in this series will be scanned and put up for sale in the gallery section of this site. I'll probably wait until I have a few done before I start adding them. If you see one that interests you please contact me via the contact form and I will provide you with all the details.