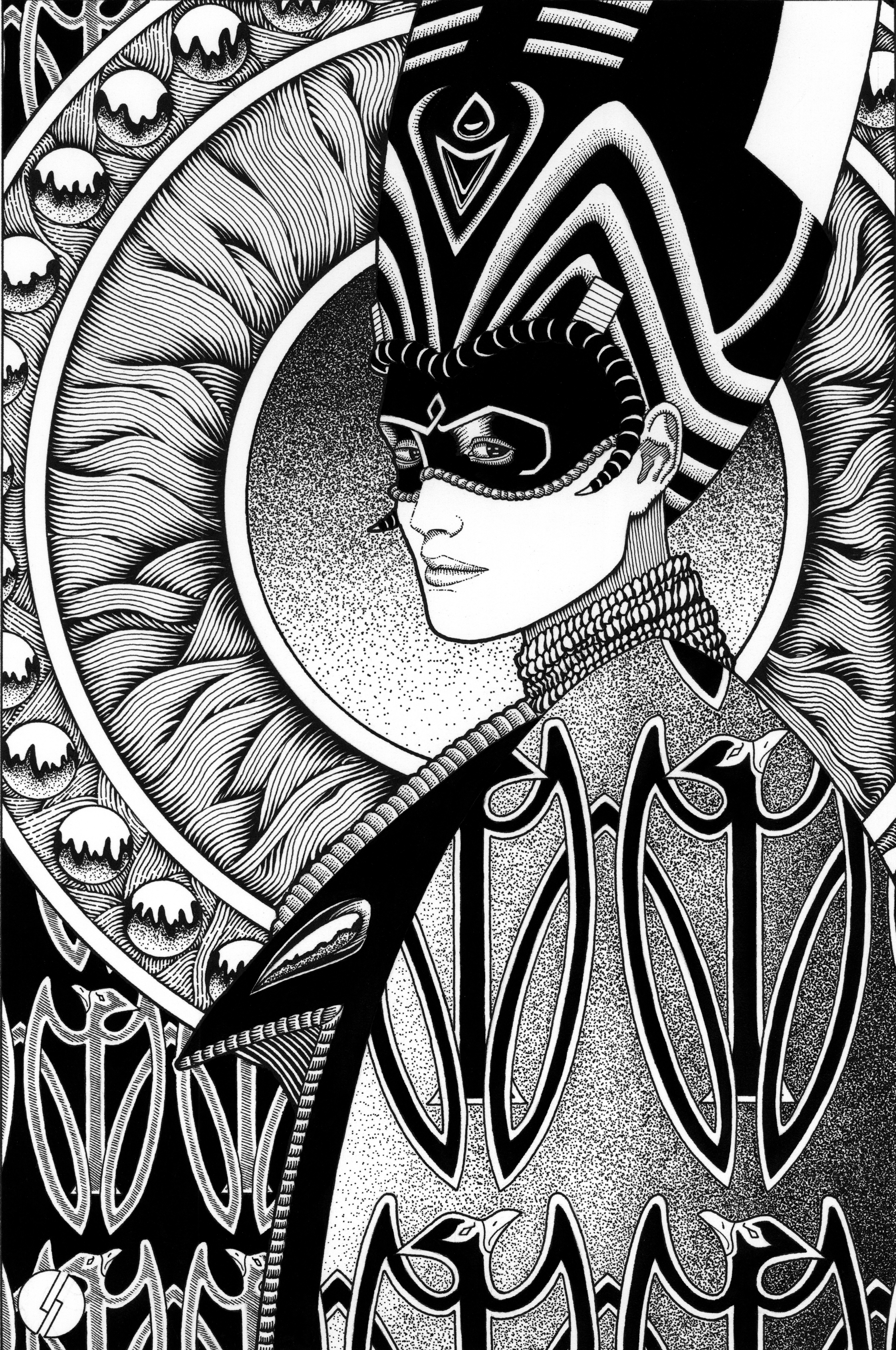 Twenty-three years ago, I was in the process of creating one of my favorite and most popular drawings, Raven, from a rough idea that I'd had in my sketchbook for a couple of years. Despite the fact that I normally draw in pencil first, the original idea for Raven was drawn spontaneously directly in ink. I had recently graduated from The Academy Of Art College and I was still finding myself artistically. This drawing was a huge leap in my development, combining three distinct influences: comic book illustration, art nouveau, and Celtic art. It shows my design skills at their best and I remain proud of it over time.
This drawing is important to me for various reasons. This drawing was the first piece of my work to be issued as a limited edition print, and, with the help of a friend on the east coast, was distributed in the US, Canada, and England. The image was also a featured in Grunge Comics, a short lived anthology to which I was contributing work. Perhaps the most important reason that this drawing is special to me is because it's what helped me woo my wife. When we were getting to know each other online, I sent her this drawing electronically and she says that as soon as she saw it, I became instantly fascinating and "shiny." Due to this, she has forbidden me to sell the original.
My drawing style has matured and changed in the twenty-three years since I drew Raven. The one thing that has not changed, however, is my love for drawing in pen and ink. My draftsmanship has reached a higher level and I am quite confident in it, but I will never tire of learning and improving. Artists like Moebius, Philippe Druillet, Harry Clarke, and Robert Crumb continue to inspire me and remain my guiding lights as I grow and develop as an artist. I know the best is yet to come.