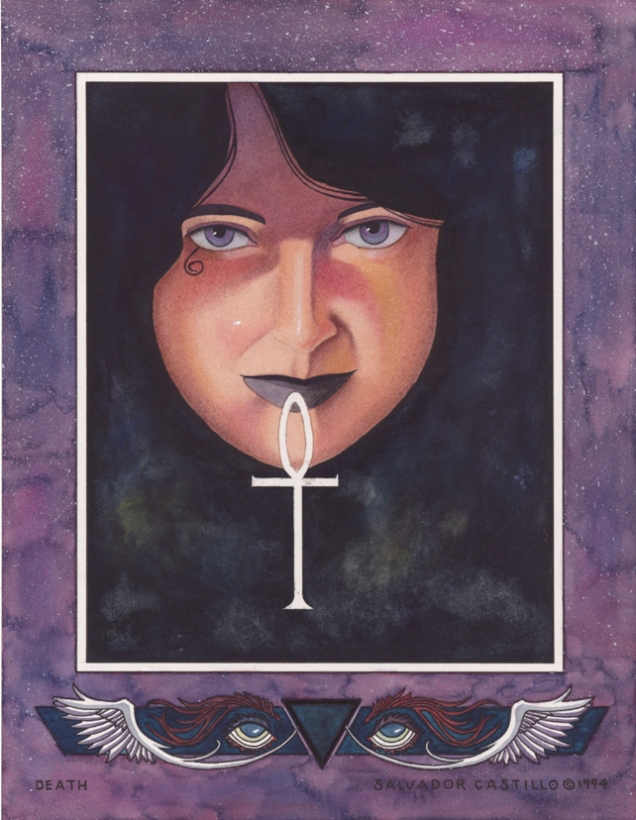 1994. Pen and ink, watercolor, gouache and pastel on board. Approx 9″X12″.
A haunting and introspective portrait of author Neil Gaiman's character Death from his iconic comic book series The Sandman. Executed in a classic pen and ink and watercolor technique.
To further inquire about these originals, contact us by clicking the contact button
Before making a purchase please read our purchase information.
Purchase Information (please click to view information)
The character Death is copyright © DC Comics