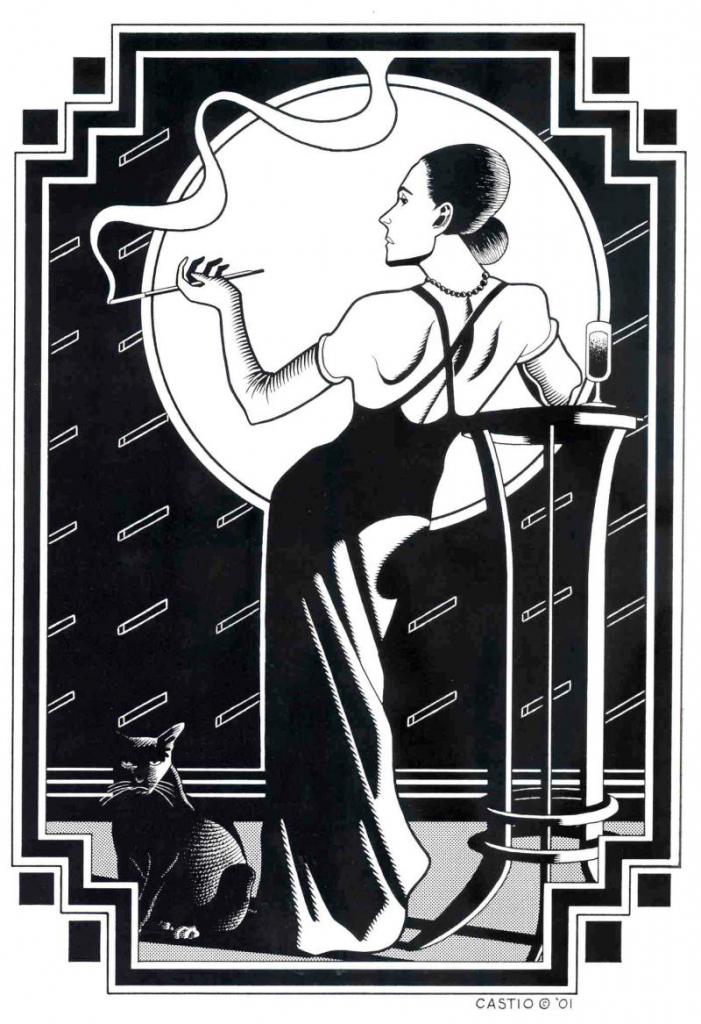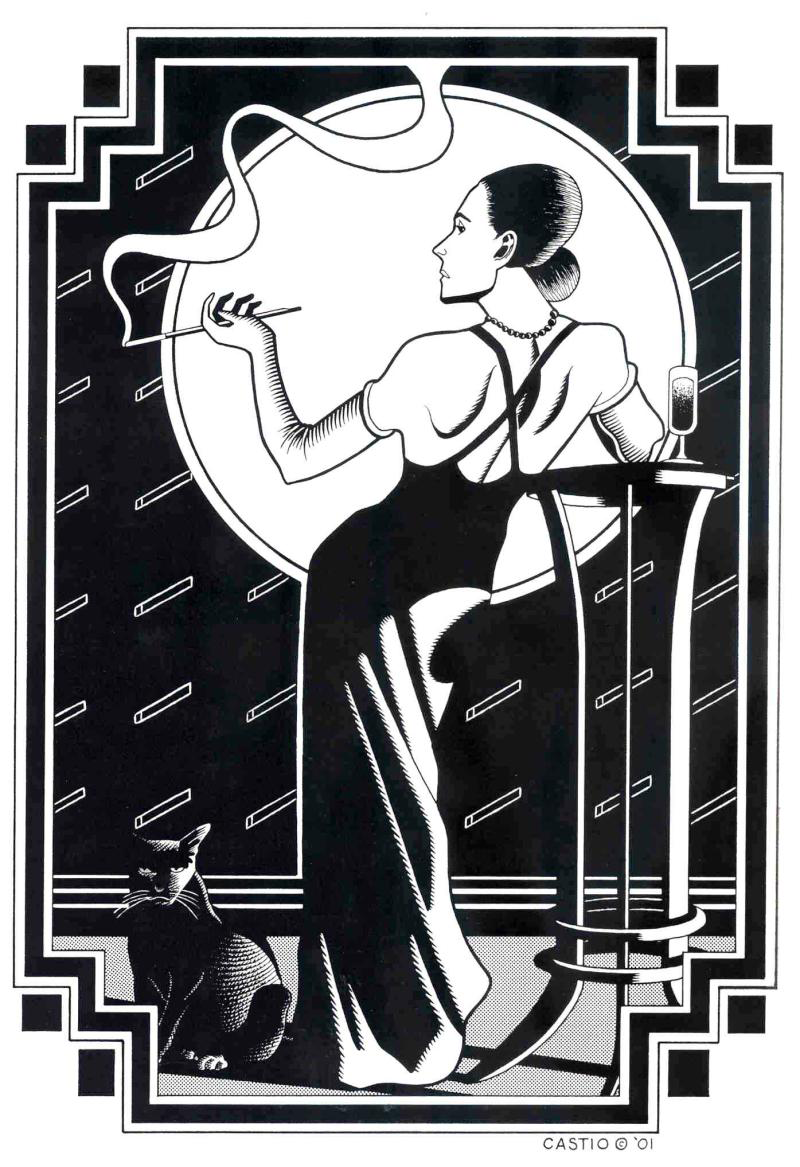 2000. Pen and ink, and zipatone on paper. 10″x15″.
One of the finest examples of the artist's masterful use of striking black and white design. An evocative and elegant image that recalls all the best and brightest of 1930s era Art Deco.
To further inquire about these originals, contact us by clicking the contact button.
Before making a purchase please read our purchase information.
Purchase Information (please click link to view information)