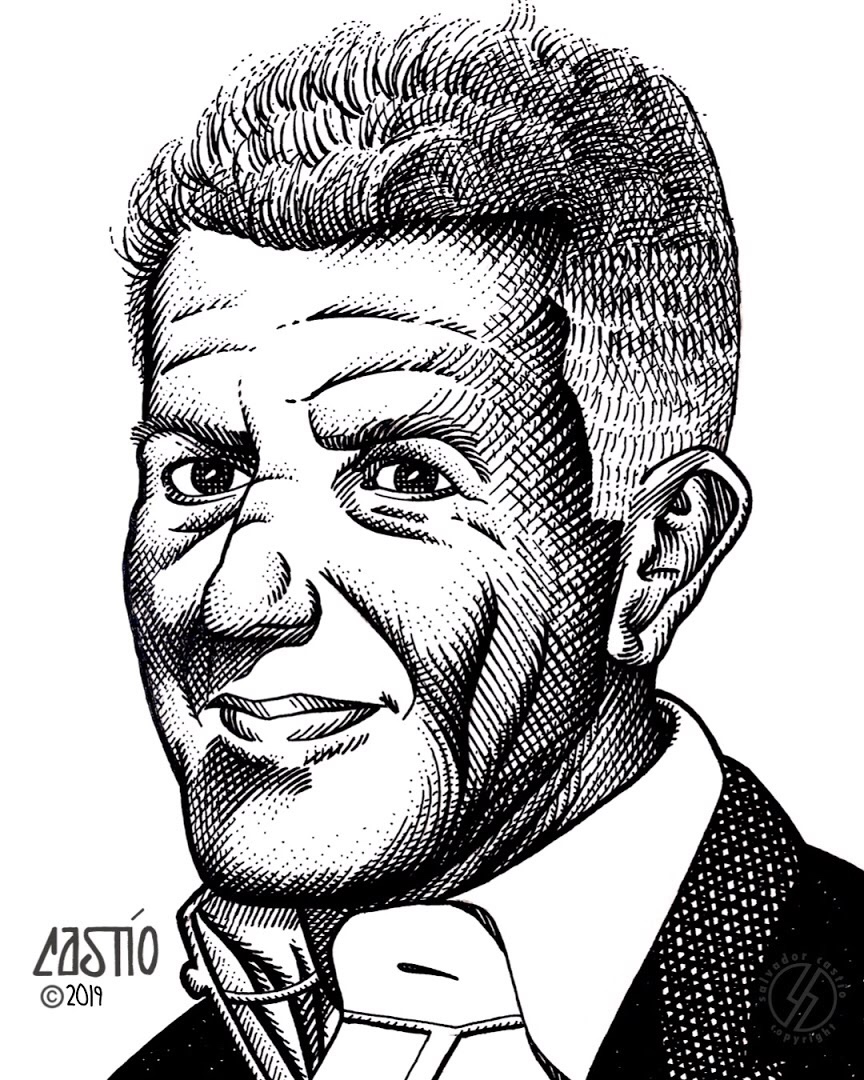 Originally, this post was set to appear on Saturday, June 8th, 2019 to commemorate the first anniversary of Anthony Bourdain's death; however, once I started working on my portrait I realized that wouldn't be able to complete my drawing to my satisfaction. Instead of rushing to complete the drawing, I decided to put it off by a day in order to ensure that my portrait of Tony would meet my standards.
A year ago, on the day he died, Anthony Bourdain's name was only vaguely familiar to me. I'd heard his name mentioned here and there by the cool cats that I'm fortunate to know; you know, people in the know, people that know the cool stuff that most folks are oblivious to until those things hit the mainstream years later. One such soul is my old pal, Kenny. He had read Tony's classic culinary exposé, Kitchen Confidential, when it was originally published in 2000. What can I say? I'm a serious latecomer. Worst of all is that I missed out on many years of enjoying the exploits of one of the coolest people to ever walk the world stage.
I read Kitchen Confidential for the first time in 2018, and I instantly connected with Tony and his tale of the ups and downs experienced while living, "The Life." It sounded all too familiar: living a life outside the norm and hell bent on making a success out of it all while putting up with the general public and their total misconceptions about what a working professional goes through. Most of all, I loved that Tony had the same attitude towards being a chef and cooking that I have towards being an artist and making art: shit or get off the pot.
Within days of his untimely passing, I was watching Parts Unknown and discovering something truly wonderful: storytelling through food. I watched and re-watched as many episodes as I could. Since then, I've discovered all manner of things — terminology such as mis en place, foods like roasted bone marrow, great restaurants like St. John, and great chefs like Marco Pierre White and Fergus Henderson. Because of Tony's insatiable curiosity, I've discovered a whole new world that has expanded my world view. I am not alone in my feelings about this, his curiosity, adventurous spirit, and easygoing personality has enriched us all. Thanks, Tony.