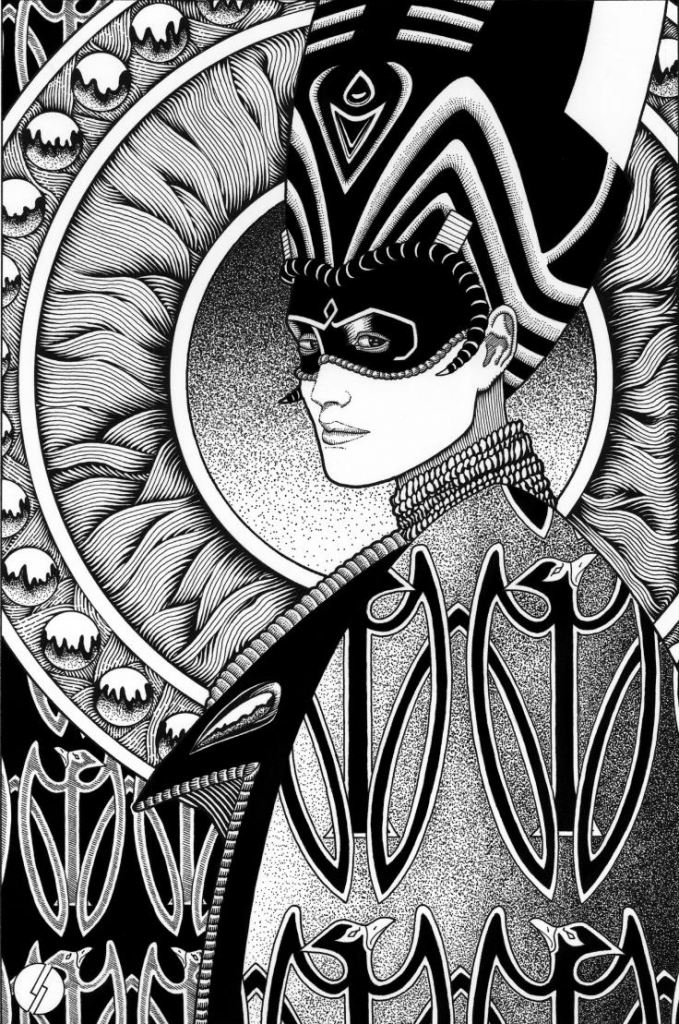 1993. Pen and ink on board. 10″X15″. Private collection. SOLD
Possibly the image for which the artist is best known for. A modern day classic which brings together various traditions that have played an important role in the artist's stylistic development: comic book art, Celtic art, and Art Nouveau design come together to create a striking and timeless image.
To inquire further about these originals, contact us by clicking on the contact button.
Before making a purchase please read our purchase information.
Purchase Information (click link to view information)