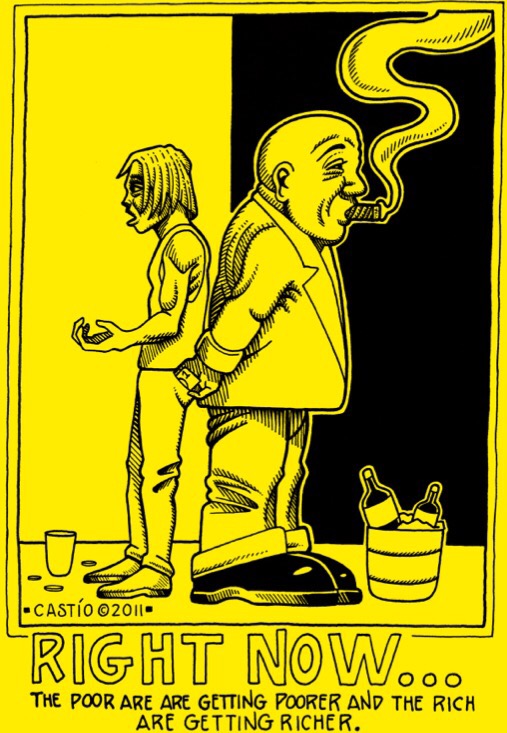 Not long ago, my wife and I went to Target to pick up a few things; amongst our list were a few food items: milk, ice cream, snacks, etc. Nothing out of the ordinary, right?
I didn't think too much about it, why should I? I live a pretty good life compared to other people around the world: I eat three meals a day, I have a roof over my head, I have a warm bed that I sleep in, I go to Starbucks multiple times a week, you get the idea.
As we left the store there was an older gentleman sitting in a walker relying on the kindness of strangers to help get through another day and night. He was an older man who probably hadn't had a shower in days. He looked like he was in his 60s and was going through something most of us would never wish to go through. He wasn't bugging anyone, he wasn't asking anyone for anything. He was simply sitting in his walker with as much dignity as he could. Imagine having to swallow your pride and depend on the kindness of others – could you do it day after day? I'm not sure I could. I've never been in such a situation and I'm not sure I could imagine having to live like that.
As I walked by, I pulled out a few dollars and gave them to him. He didn't have to say anything to me, his eyes said it all. Still, he whispered, "Thank you sir, God bless you." My wife asked him if he would like an ice cream bar, "Oh my, I haven't had an ice cream in so long, thank you." What can you say to such a thing? His words were so sincere and heartfelt that all I could do was nod my head and say, "You're welcome, take care of yourself."
I hate to see things like this. It angers me that a man in his 60s has to be out on the streets in the "greatest nation on earth." Why does this man have to be out on the streets? Shouldn't he be sitting on the porch of a house telling stories that he's collected over 60 years? The fact that this happens is so wrong, and yet it does.
As I get older, my empathy for other people's suffering deepens and my disdain for self-centered judgmental bullshit grows even stronger. I've learned that it doesn't matter what I think about someone or their situation – it doesn't matter a damn thing. People who are hungry and cold don't care about your politics and what you think about them. They're human beings who are in a situation that is wearing on them. It's beating them down little by little. It doesn't matter to me how or why they're in this situation – they're hungry and if I can help them, I will.
I hope that you'll remember during the coming holiday season, when you encounter some of these unfortunate souls, that they're simply human beings hoping to get some food in their stomachs for the night or a warm coat or blanket to cover themselves with. Remember that the person slumped on the sidewalk or sitting in the walker could be you or someone you love in the blink of an eye.