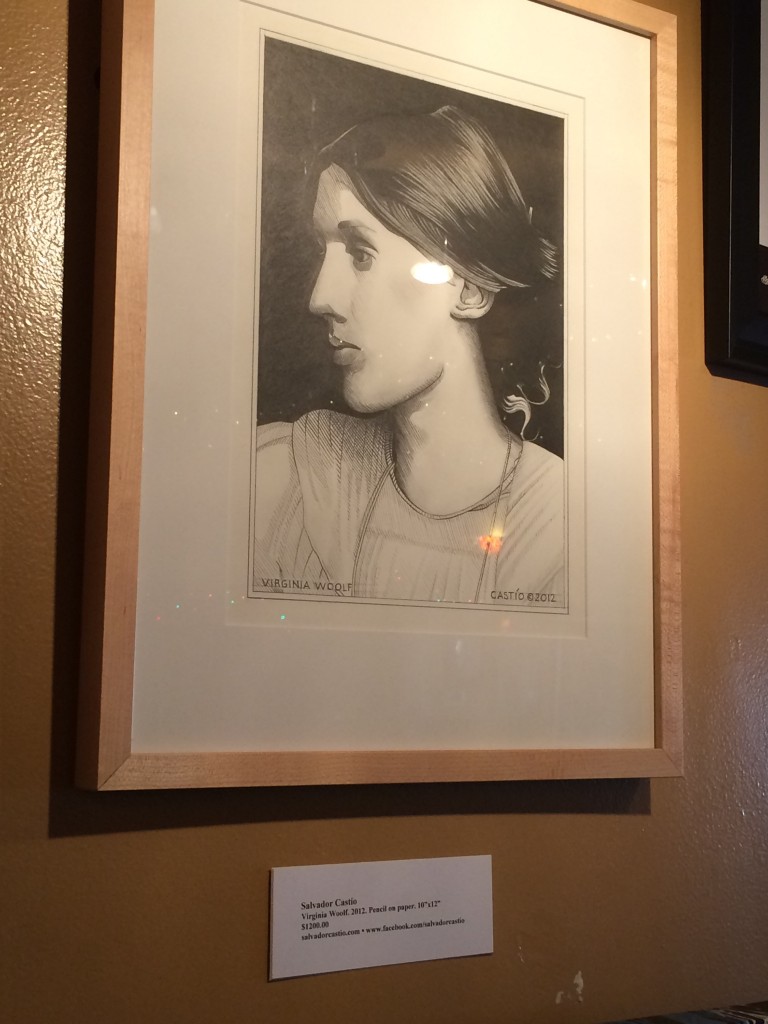 I was recently invited to participate in an exhibition entitled Open Walls at
Empresso Coffeehouse, one of my favorite local haunts. I have not exhibited anything in public for quite a long time, but my friends at Empresso really made me feel that my work's presence would add something extra to the exhibition. I've always said that I was unwilling to exhibit my work locally largely because I feel that a local artist stays local; that works for some people and I respect that decision, but it doesn't work for me. It's never been what I want for myself or my work. So, what made me change my mind? The fact that my friends Vito, Meghan, Tiffany, and Buddy have been so gracious and attentive has been very gratifying for me and that certainly had something to do with it. As a working artist, I need to decide on what will benefit me now and in the future. This opportunity has already led to others, and that's exactly what I wanted. As an artist, I must make educated decisions that will ensure that my work is seen by as wide an audience as possible and in the best venue available. Thanks to the advent of the Internet and social media, I've been able, along with many others, to bring my work to a global audience. That is exactly what I've always aimed for and what I continue to aim for.
I also avoided exhibiting locally for so long because I wanted to avoid being labeled. I strongly dislike being labeled; whether the label be local artist, fantasy artist, comics artist, sketcher, sketch artist, Hispanic artist or whatever (trust me, there's a never ending plethora of them). I equally DISLIKE them all. Fine artist works best for me – yes, I know that's a label too, but it's closest to how I actually view my work. Whether it be in black in white or color, a portrait, a nude, a landscape, it doesn't matter – there's more to the term "fine art" than oil paintings on canvas; it's an attitude and a singular point of view about your work more than anything else.

The opening night reception was very busy and I got the chance to meet and talk to some of the people attending; all of them were very complimentary and enthusiastic about my work and that was very gratifying. Thanks to all of you who showed up that night. It was great to see you all. This was a small and calculated decision that has led me to the next step, which I'll disclose that at some point in the future. Although I stayed away from publicly exhibiting my work for a long time, I now feel that I'd like my work to be seen and discovered by as many people as possible. As always, I will aim for the the widest audience, the best opportunity, and the best possible venue. Onward, ever onward.
By the way, my drawing of Virginia Woolf is for sale. If you are interested in purchasing it, please contact me at: artist@salvadorcastio.com with your contact info and I will get back to you.