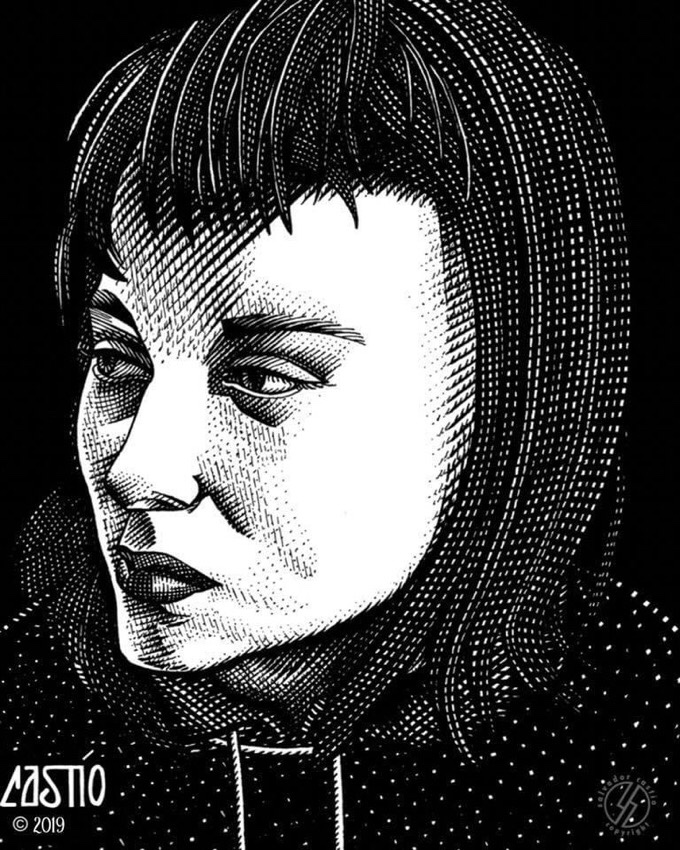 The world seems crueler in 2019. It's not really any worse, but it feels like it is. With the advent of the internet and social media, we are all now hyper-aware of all the bad things that happen in our world. The days of hearing only vague details about something happening in another part of the world on the nightly news are gone. Daily, we now get blow-by-blow, live on-the-spot, in-your-face reports about all manner of atrocities that are happening in any part of the world at any given time.

As time has passed, I have felt an increasingly strong need to use my work to give voices that have gone silent a chance to be heard anew. Every day, there are atrocities committed all over the world that leave me speechless. Last week, it was another mass shooting at a high school in Southern California where more innocent people died, and yesterday and today, it was Fresno and Oklahoma. Tomorrow it'll be somewhere else, and it'll happen to people that you are currently completely unaware of. You will learn the names of these innocent souls because their lives will have come to a sudden and unjust end. You might not personally know these people who are lost to senseless violence, but that doesn't mean they're unimportant. The names of the innocent deserve to be heard. Their lives deserve to be remembered.

One such person that I recently found out about is 14-year-old Ana Kriégel of Dublin, Ireland. Here's a bit of Ana's story from Wikipedia: "Anastasia "Ana" Kriégel (18 February 2004 – 14 May 2018) was a Russian-Irish girl who was subject to a violent attack, murdered and sexually assaulted in an abandoned house in late May 2018 in Lucan near Dublin. Ana was brutally murdered in May 2018 by two 13-year-old boys who lured her to a derelict farmhouse outside the city. Two boys, known only as Boy A and Boy B, who were 13 years old at the time of Kriégel's death, were convicted of her murder, with one of the boys (Boy A) being further convicted of aggravated sexual assault. The two convicts are the youngest in the history of Ireland to be charged with murder."

Ana's death was a senseless, cold-blooded murder. There are no words for this act of pure evil. Just like so many other victims of violent crime, Ana's name deserves to be remembered. As an artist, I feel that it's important for me to share these stories. It's the least that I can do. I hope that my drawing has done Ana justice.