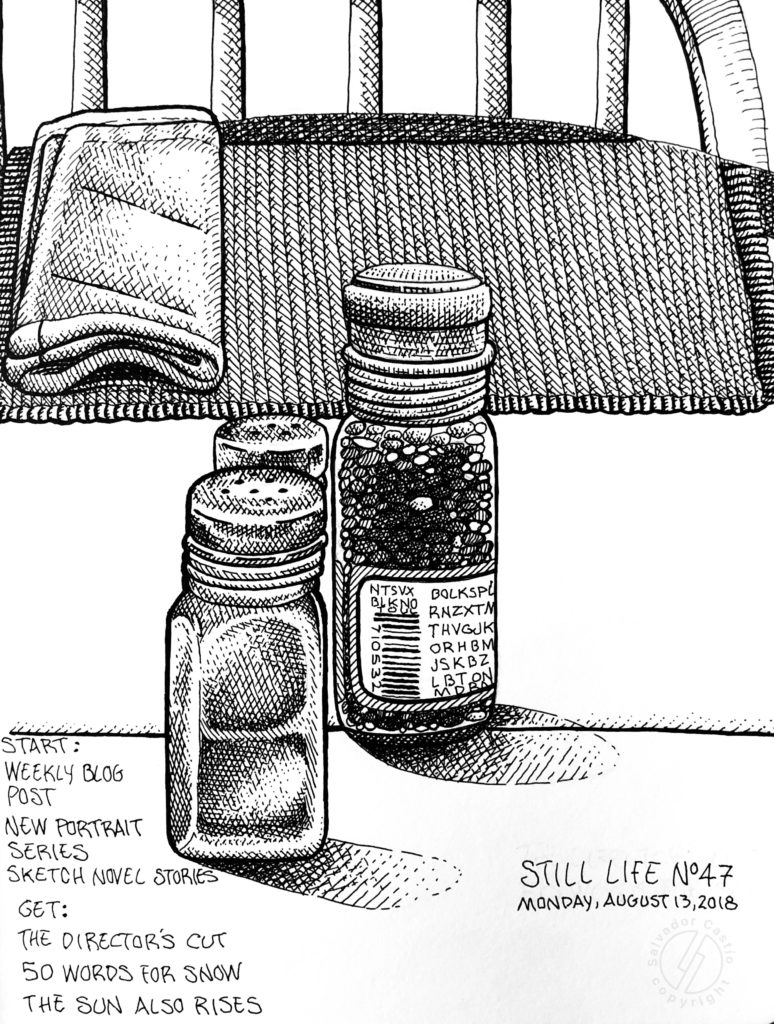 "Make art, be happy," popped into my mind this morning as I was having my first cup of coffee while drawing in my sketchbook and listening to my Steely Dan playlist on Spotify. I often have these types of thoughts pop into my mind that throw me a curveball; they're deceptively simple but they somehow make perfect sense. Crazy, right. There's a lot to be said for keeping things simple.
This past week has been decent; it's been a mixture of both good and bad — mostly good. At the end of it all, I learned a few things. One of them is that the things that leave a bitter taste in your mouth are often the things that teach you the best lessons. At my age, I've learned that there are something's that are simply not worth my time and that it's best to move on. A lot of my thinking is done as I draw. That's one of the magic things about drawing: I can totally cut everything around me out and focus on one thing. It enables me to work through whatever it is as I put pencil or pen to paper.
This week's drawing afforded me to sit and enjoy music and podcasts that put new ideas into my head. That in of itself is priceless. Household objects may seem boring but they're actually quite fun to draw. Not only are they great practice but they also challenge you to try and put some character into them and use them to help you communicate what you're experiencing at any given moment. It's like a quick snapshot of a moment in your daily life that others wouldn't necessarily ever know about. That type of communication is what art is all about; pulling the viewer into your personal world is the whole point. Writing and drawing about your daily life is one of the best things you can do. It's therapeutic, it helps you to focus, and it gives you an outlet to express yourself. What more could you ask for, right? Make art and be happy.