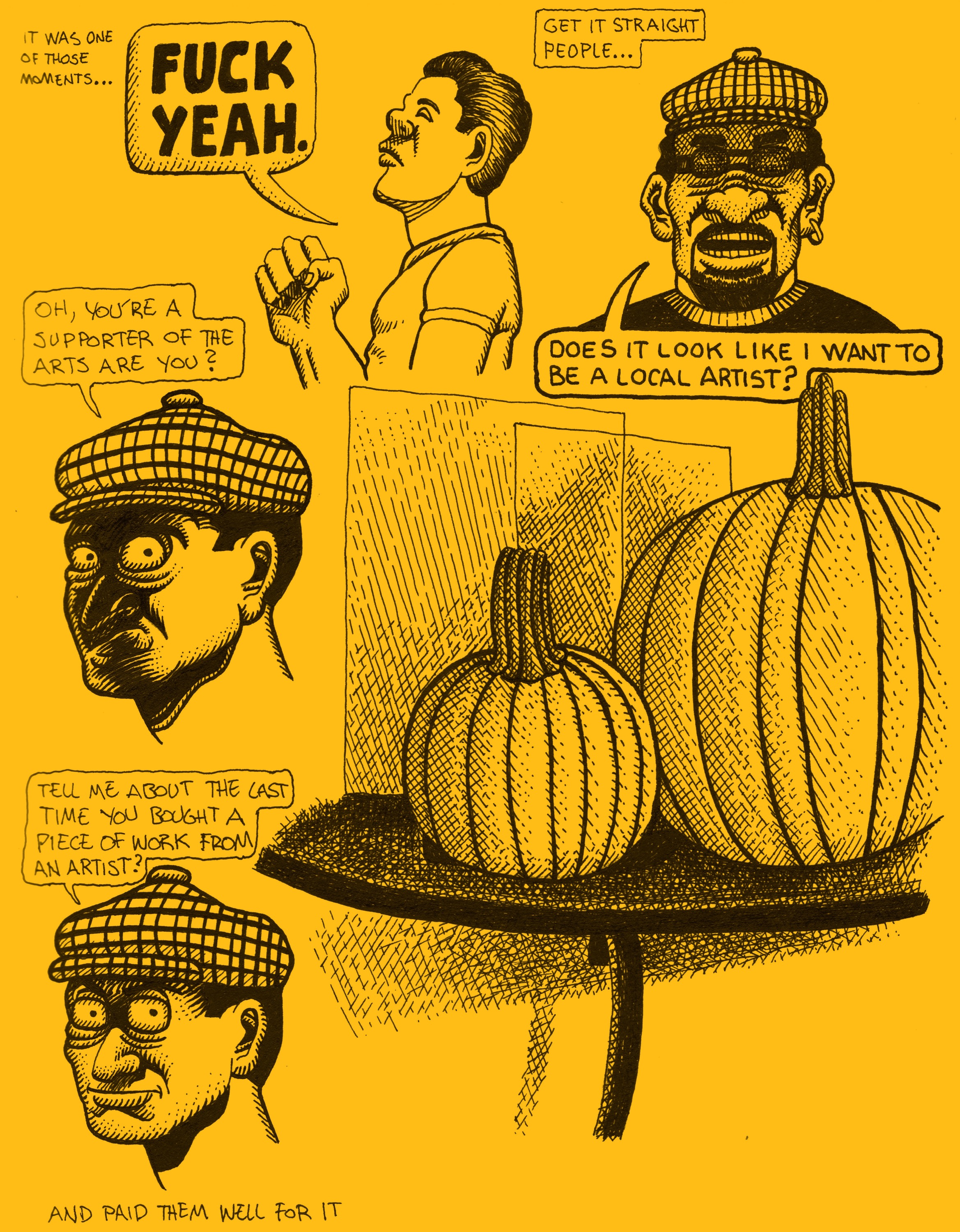 Writing a weekly blog has been an interesting experience for me. I've been writing a blog for seven years; I began my first blog in September 2008 after discovering France Belleville's Wagonized blog (Check her blog out, she's great). Not being too familiar about with what it took to start a blog, I emailed her and asked her to give some info. She kindly responded and provided with me with all the information that I needed to launch my own blog. In September 2008, I started Cubist Comix and the adventure began.
Over the past seven years, I've shared thoughts and drawings that are pulled from the pages of my daily sketchbook journal. During that time, I written about lots of things — mostly about the  process of developing as an artist and what goes into achieving the goals that I've set for myself, As the years have gone by, I've started to feel a need to be more candid about things. People read blogs for a reason after all: they want to know about you and what your thoughts and opinions are. As a blogger, I obviously, have to be selective about what I write so as to ensure that my readers are as entertained as possible when they visit my little ol' blog. It is with this belief that I venture forward on my chosen path as an artist and blogger of daily life — warts and all.
This sketchbook page that adorns this post is from late last year; since that time, fall 2014, I've completed quite a few new sketchbook pages. As I share them here as soon as I finish scanning them, so keep an eye out for them. I drew most of this page while accompanying my wife on visits to her physical therapist's office. On this particular visit I decided to draw the Halloween pumpkins that decorated the office's entrance. Not too bad given the fact that I had to hold my sketchbook in my lap — something that I never do. The chaps in the newsboy caps are some of my alter egos; they express my thoughts without reserve and I love them for that. They are my inner voice and they are what gives my work character. 
Things have evolved quite a bit since I started blogging. I guess that's bound to happen — you start writing and along the way you discover what you truly want to write about and how you want to say that. Much like drawing, writing is also a process. I say the same thing to those of you who want to start blogging that I said about keeping a sketchbook — write what you want to write about and express yourself without restrictions. Not everybody is going to like it but that doesn't matter because you're not here to please everybody. Be yourself, write candidly, and draw what you want to draw. Life is too short to waste on bullshit. It's not complicated, it's a choice that's up to you so, go on, grab your sketchbook and let it rip.