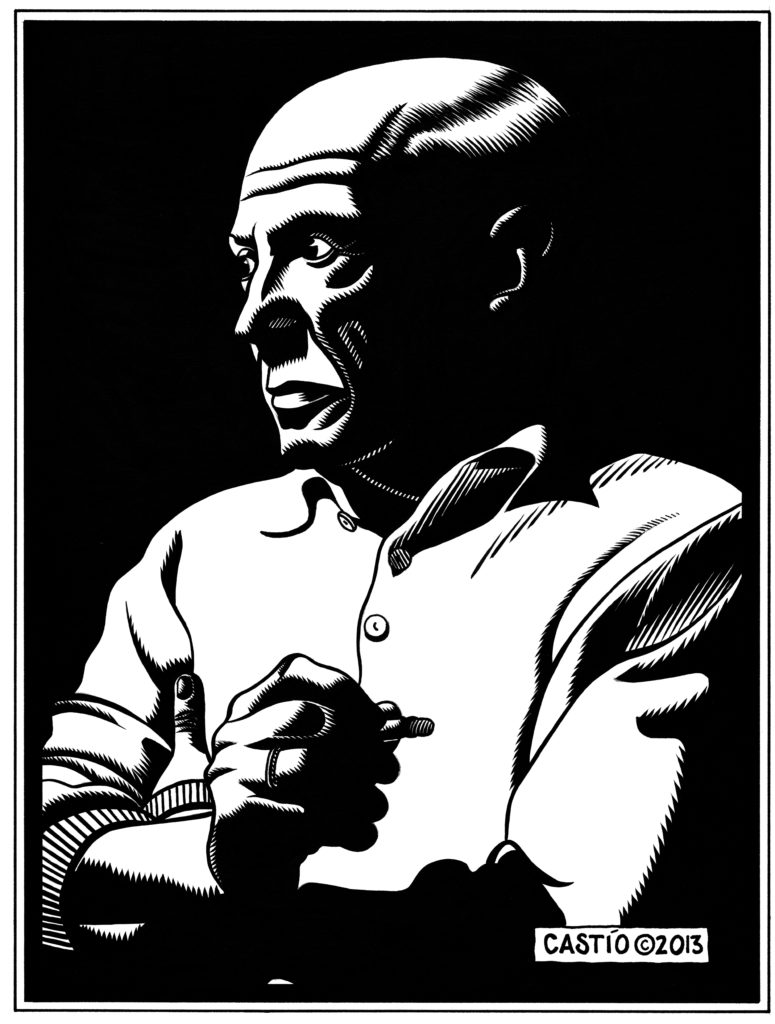 2013. 9″x12″. Brush and ink on paper.
One of a striking series of portraits portraying luminaries from the fabled Belle Époque (1871-1914) era. This captivating series has afforded the artist the opportunity to indulge his interest in late 19th century and early 20th century art and to display his virtuoso brush and ink technique to create a stunning series of portraits of cultural and scientific innovators from a vital and important era.
To inquire further about these originals, contact us by clicking the contact button.