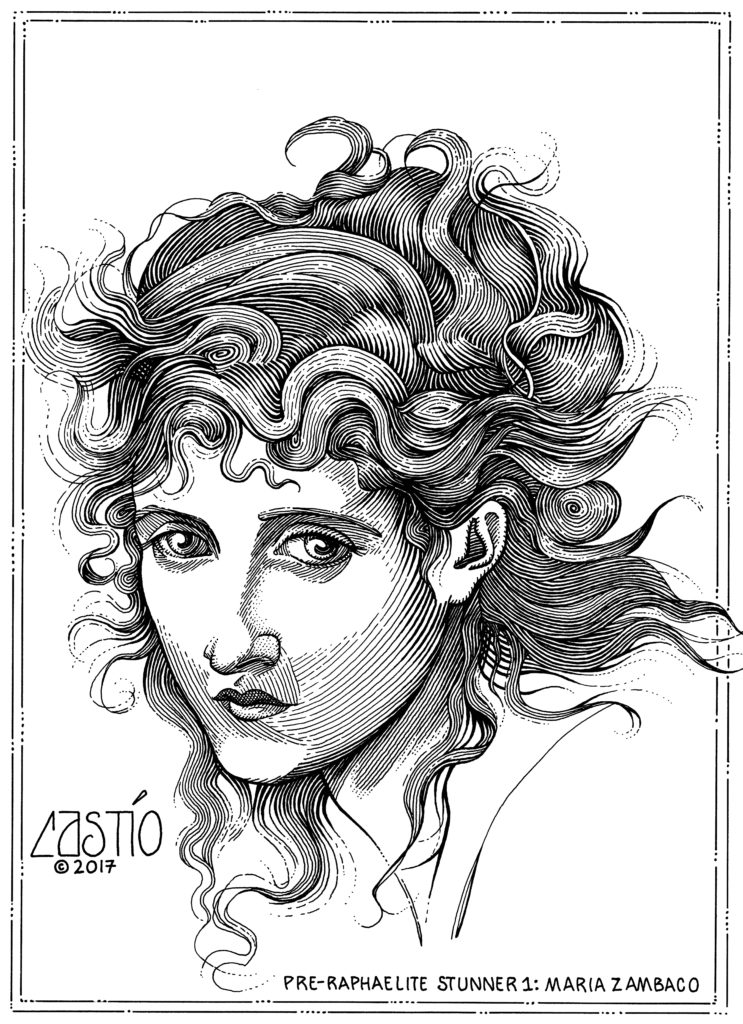 2017. 9 5/16″x13″.Pen and ink on paper.
An ethereal and haunting portrait of the Pre-Raphaelite muse and model who played an important part in the work of Sir Edward Burne-Jones. A brilliant drawing that recalls the artist's love of late 19th century and early 20th century Romantic painting and illustration. Executed in an elegant and fastidious style that highlights both the artist's unique sense of design and his consummate draftsmanship. 
To inquire further about these originals, contact us by clicking the contact button.
Before making a purchase please read our purchase information.