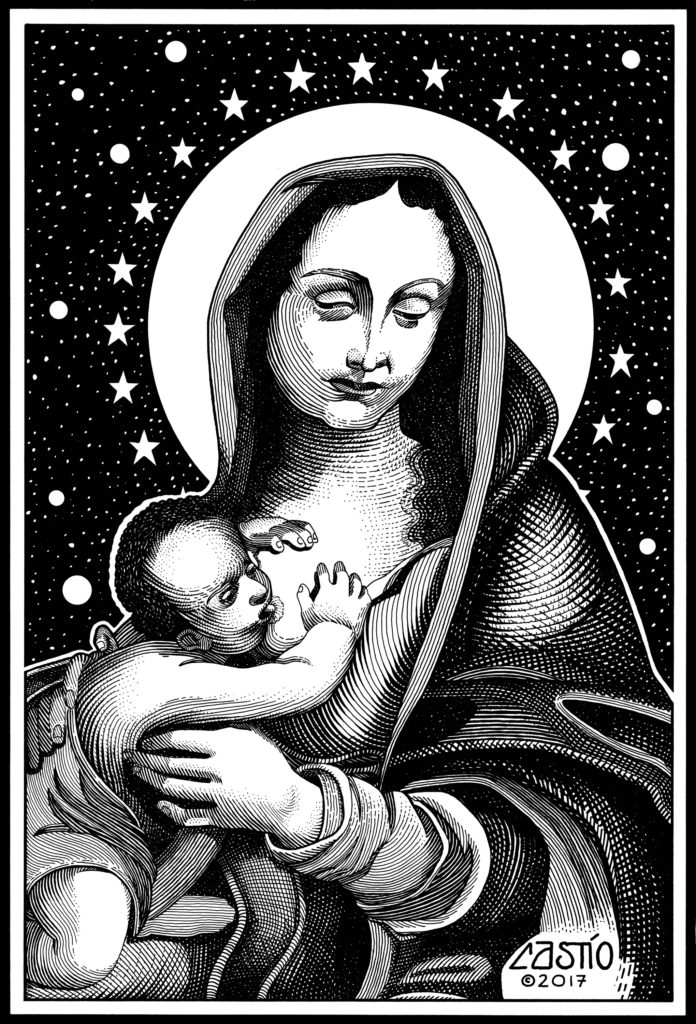 2017. Pen, brush, ink, and gouache on paper. 10″x15″.
A design based upon a Renaissance painting attributed to Italian painter Andrea Solari. Never one to follow trends, the artist has chosen instead to look back to the traditions the 19th century and early 20th century book illustration, engraving, and woodcuts to inform his current work. A striking display of design and pen and ink virtuosity that lends itself perfectly to its subject matter and its era of creation and one that also stands as a modern statement of draftsmanship in the 21st century.
To inquire further about these originals, contact us by clicking the contact button.