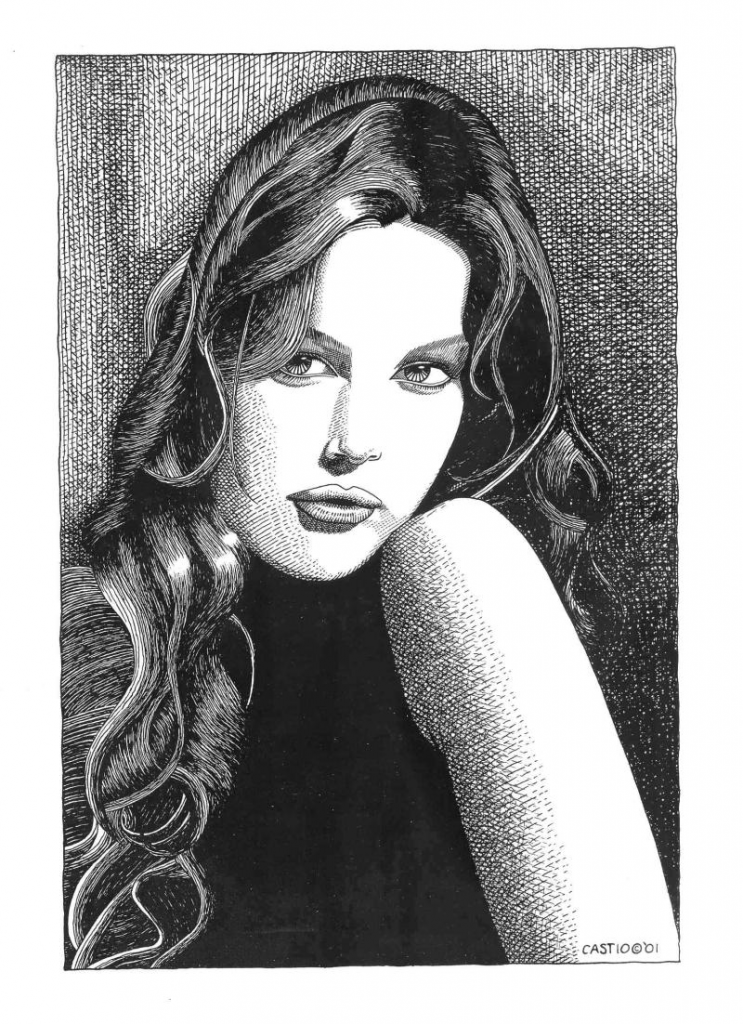 2001. Pen and ink on paper. 10″x15″.
A very fine example of the artist's mastery of crosshatching and his unique ability at capturing the essence and grace of a beautiful subject.
To inquire further about these originals, contact us by clicking the contact button.
Before making a purchase please read our purchase information.
Purchase Information (click link to view information)