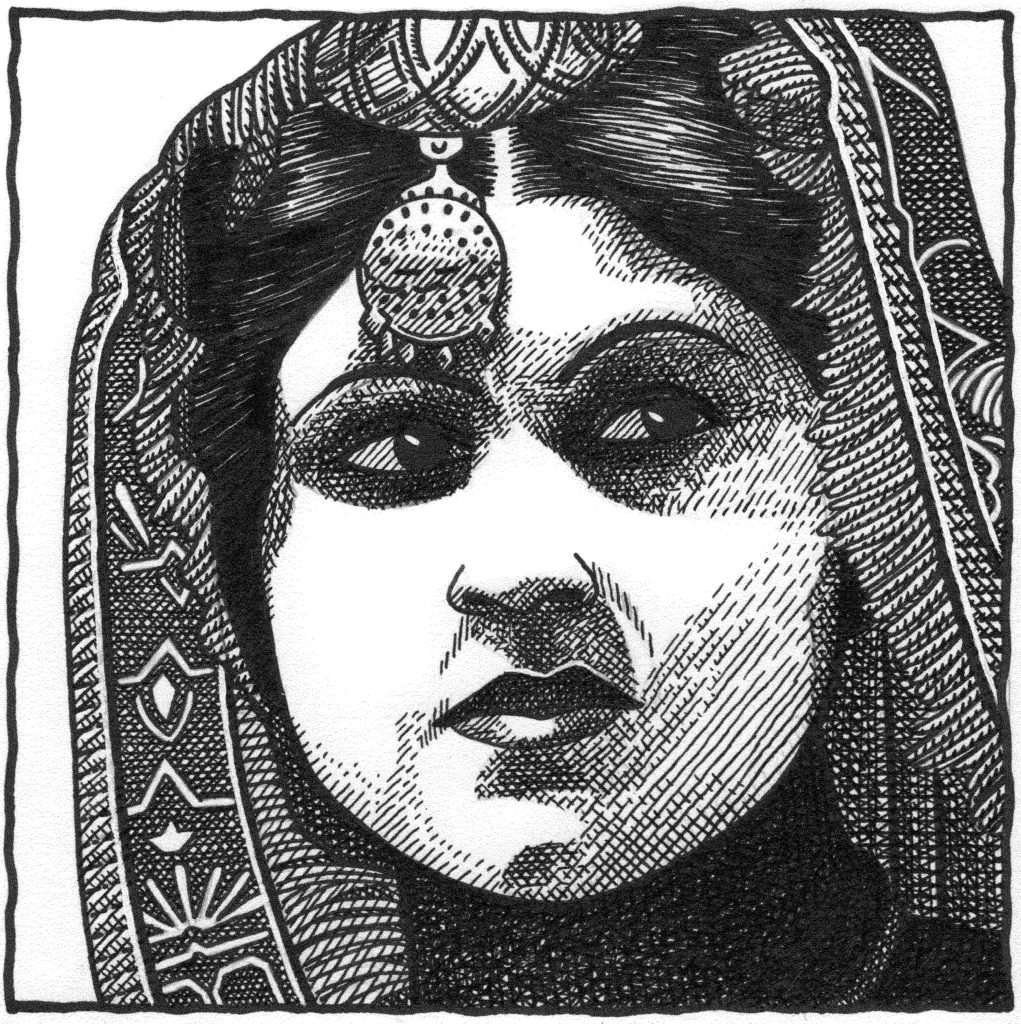 2010. Pen and ink on paper. 5″x5″.
One of a striking trio of portraits of women who represent their respective cultures. These captivating drawings display all of the precise and masterful linework for which the artist is well known for.
To inquire further about these originals, contact us by clicking the contact button

Before making a purchase please read our purchase information.