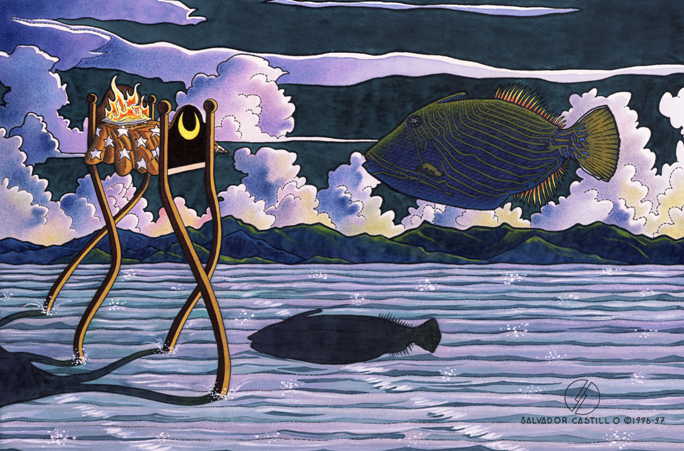 1997. Pen and ink, watercolor, gouache, pastel, and color pencil on board. 15″x10″.
A striking example of the artist's use of color to create mood and feeling in a landscape that melds both surrealism and classic pen and ink and watercolor technique. (There is a textured border that surrounds the image that is not viewable in this scan. Border measurements are: top and sides – 2″, and bottom – 3″)
To inquire further about these originals, contact us by clicking the contact button.
 Before making a purchase please read our purchase information.
Purchase Information (click link to view information)