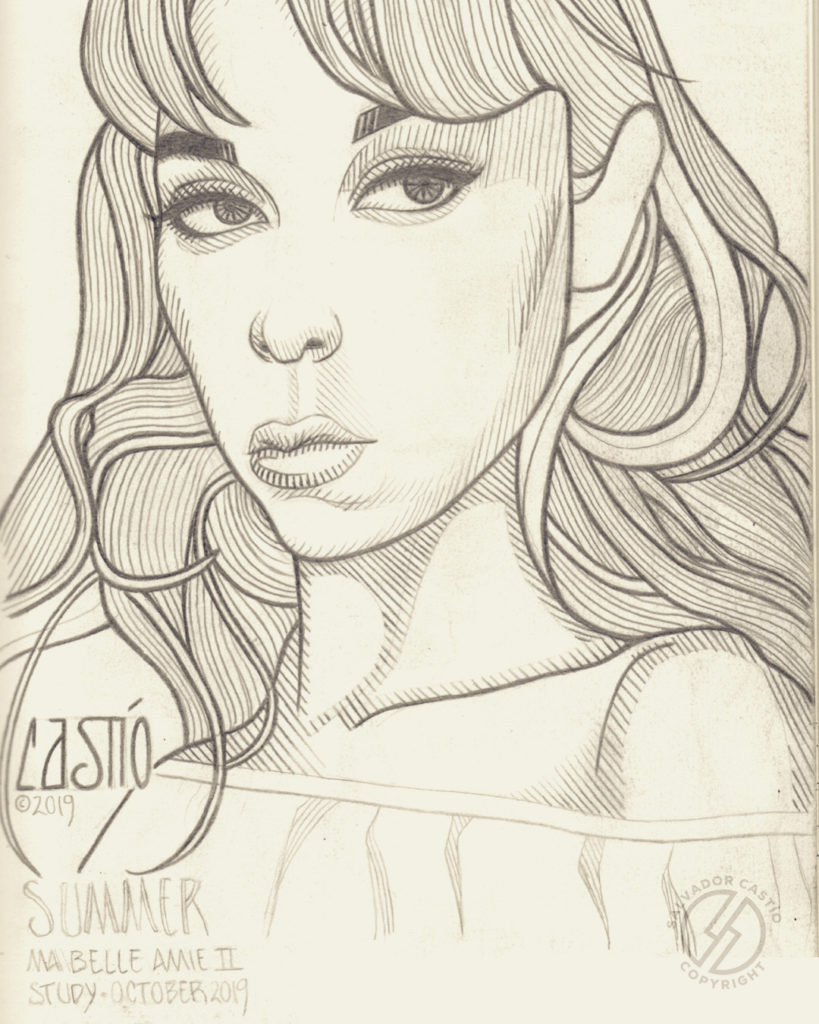 Summer. 2019. Pencil Preliminary (Study II). Pencil in sketchbook. 
As a self confessed and proud perfectionist I admit that I drive myself a little crazy at times. I'm not ashamed of being nit picky at all as that keeps mediocrity at bay at all times but sometimes I do feel the need to just jump in and get on with it. Spontaneity doesn't mean that quality has to suffer. Solid draftsmanship is solid draftsmanship and that doesn't change.
Lately, I've felt the need to loosen up a bit and shove my hands into the creative dirt. The main thing about all this is that I've decided to stop overthinking things and just do them. The only thing that matters now is creating and everything else takes second place to that. Interestingly, this approach is a throwback to past era of my life when I was much more willing to be spontaneous and experimental. Those things have their importance but there must be skill beneath them to give them support otherwise they're there's really nothing there.
The drawing that accompanies this post a drawing of a good friend of mine that I recently did in my sketchbook. If you have beautiful friends you should draw them. There's nothing better than drawing a beautiful woman and capturing her beauty. I'm fortunate to have quite a few highly photogenic friends so I am not too worried about the scarcity of subjects for my pen. There's definitely more to come. This drawing was fun to do; I left a bit of pencil in for the shading and finished off the rest in pen and ink. I'm pleased with the results I'll probably rework this and refine it a bit and turn into a proper finished piece so as to do it's gorgeous subject justice.