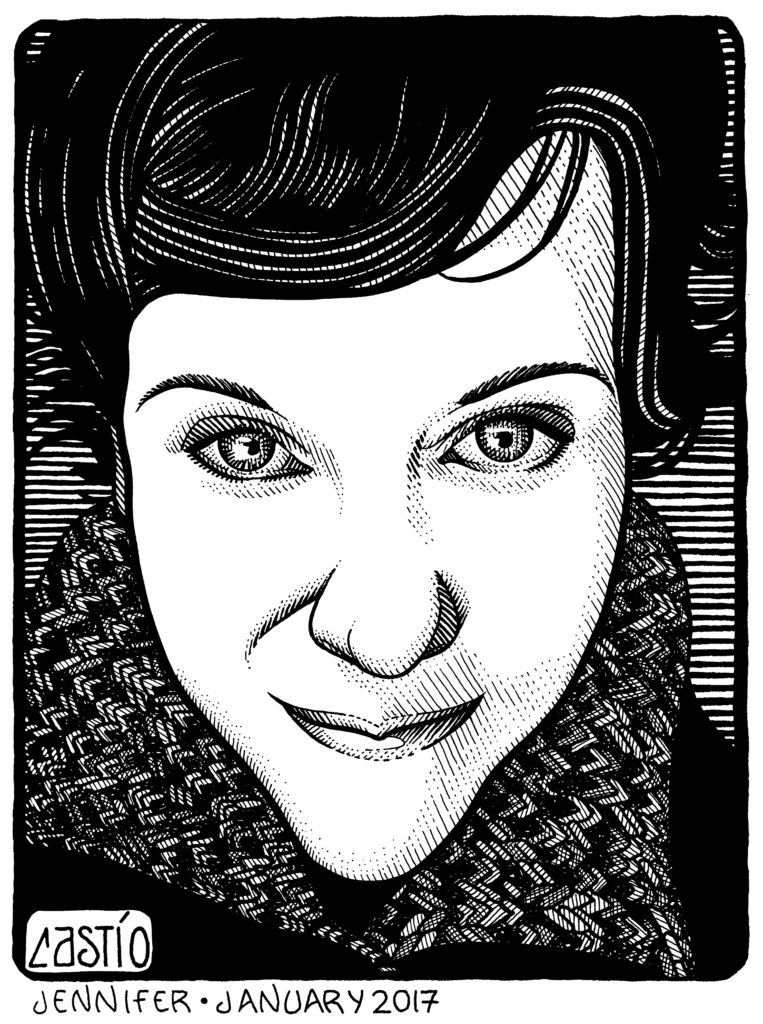 There's no two ways about it — it pays to have friends that are beautiful. It's even better when you can draw them. Does it sound like I'm gloating? Good, because I am. Every artist has certain things that they love to draw over and over; I'm no different. As an artist, the one weakness that I have is women. I absolutely adore drawing them. I attribute this to growing up admiring the work of people like Alberto Vargas, Alphonse Mucha, and Sir Edward Burne-Jones amongst many others. These men shaped my idea of what beauty is and I have aspired to capturing some of that in my own work ever since.  
Recently, I decided that I was going to start doing a series of female portraits in a variety of media. I've had this idea for years, but for whatever reason I had not taken any action to making it a reality. At this stage in my life I simply don't have time to put projects off anymore. As I've gotten older, I've come to understand that my time here is limited and that all that matters is doing as much work as I can. Fortunately, I'm blessed to have lots of beautiful, smart, and talented women that I'm lucky enough to call friends. They each have unique and wonderful qualities that will make excellent challenges for me to capture. Doing this series will also allow me to work with media and techniques that I haven't used in decades. It's not that the techniques are new to me — it's just that I haven't used them in a long time. One by one I'll reacquaint myself with them and reintroduce them into my work. I've always been of the opinion that if you're an artist of any worth, you'll not only be able to draw anything, but you'll be able to do it in a variety of media with equal mastery.
Finally, a word about my friend Jennifer, the subject of my drawing for this post; Jennifer is one of those rare females who simply cannot take a bad photo. Jennifer might highly disagree with me on this, but I think that this is something upon which we can happily agree to disagree. She's graciously allowed me to draw her and I am grateful to her for that. I hope that I do her justice in my efforts. This drawing is just a beginning — there's a lot more great photos of Jennifer that I hope to draw in the near future. Keep an eye out for them because they're sure to be fabulous. Interestingly, Jennifer also inspired the title of this post; the last time I saw her, we talked about an idea for a project that she has in mind and the title of this post is the happy result of our conversation. Thanks Jennifer!