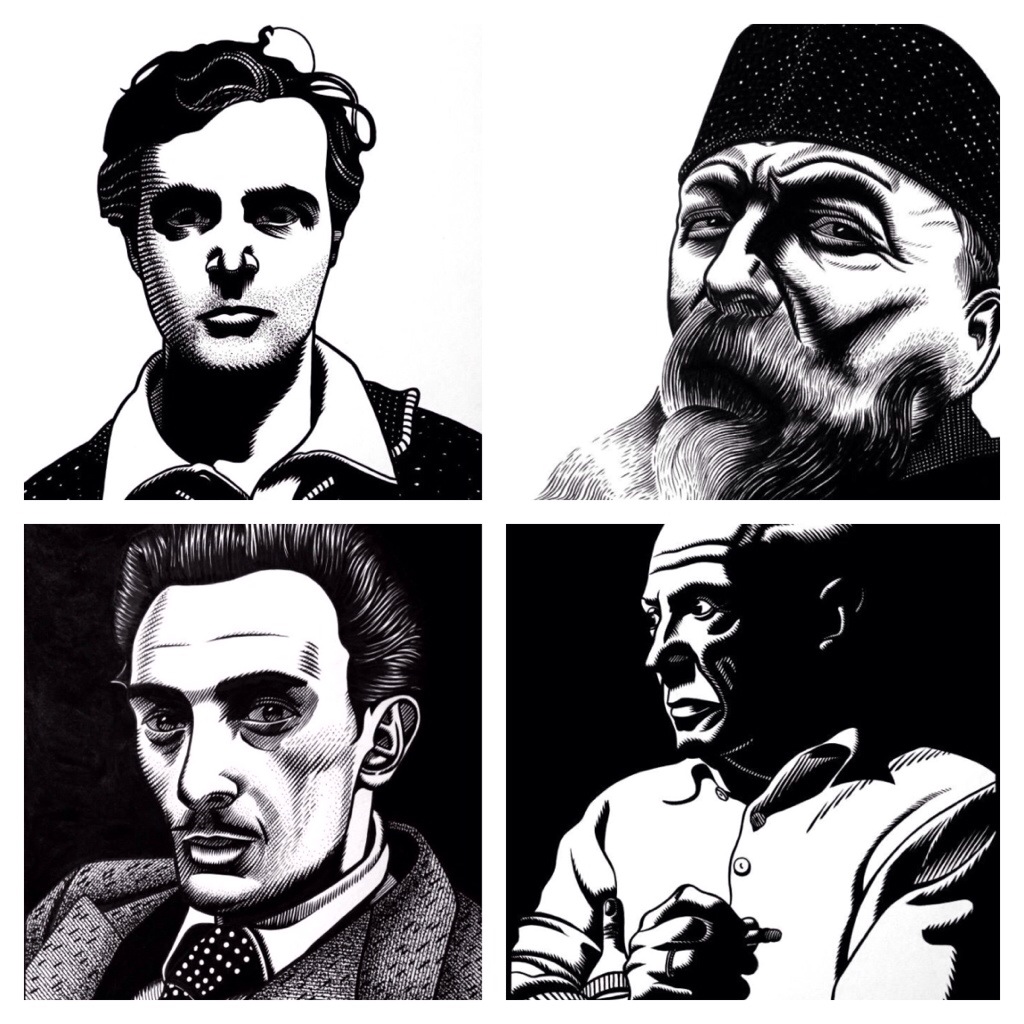 1. Amedeo Modigliani 2. Auguste Rodin 3. Salvador Dalí 4. Pablo Picasso
As promised, here is my first blog entry on the go or art on the run as I like to call it. What you see here is a composite of some of my Belle Époque portraits; my question to you, dear reader is, which of these do you like best? They are, from top left: Modigliani, Rodin, Dalí, and Picasso. Please leave a comment and tell me which is your favorite and why. I'm curious to know because I'm interested in knowing your thoughts on these, and because I'm considering offering some of these on T shirts. I currently have lots of cool items available in my online store – please, go over and have a look.
So, I think this art on the run thing could grow on me; It actually opens up lots of opportunities for me to do more with this blog and offer you more variety in upcoming posts. Stay tuned dear readers, things are going to start getting interesting.