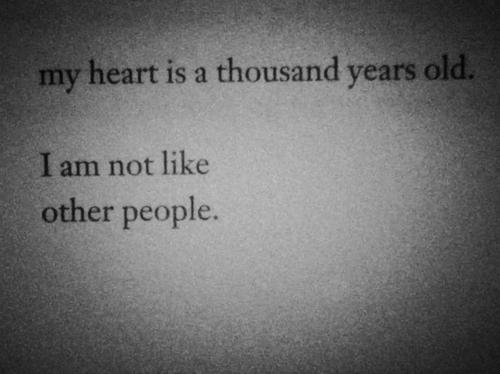 For the better part of a month, I have spent a vast majority of my time in front of  a computer screen helping to put together this website; it's been a challenging and educational experience for me. From this point onward, this website will be in flux; changes and revisions are inevitable.  Now that all the initial work has been done, it's time for me to get back to what I do best: it's time to get back to making art.
Establishing my own website means that I can now communicate with you, my dear reader, in a way that I've never been able to before.  It's exciting to know that I can now share my thoughts, ideas, and current projects in a way that will bring you closer to knowing and understanding my work. Your feedback is very important to me and I look forward to sharing my current projects with you.
I saw this picture a few days ago on a friend's Tumblr page and just had to use it. I normally adorn my posts with images of my own creation, but I feel that photography, found or my own,  is something that needs to be added to my posts in order for me to clearly express my thoughts. Images are everywhere and ideas are a dime a dozen so it only makes sense to marry the two in order illustrate the thoughts behind those ideas.