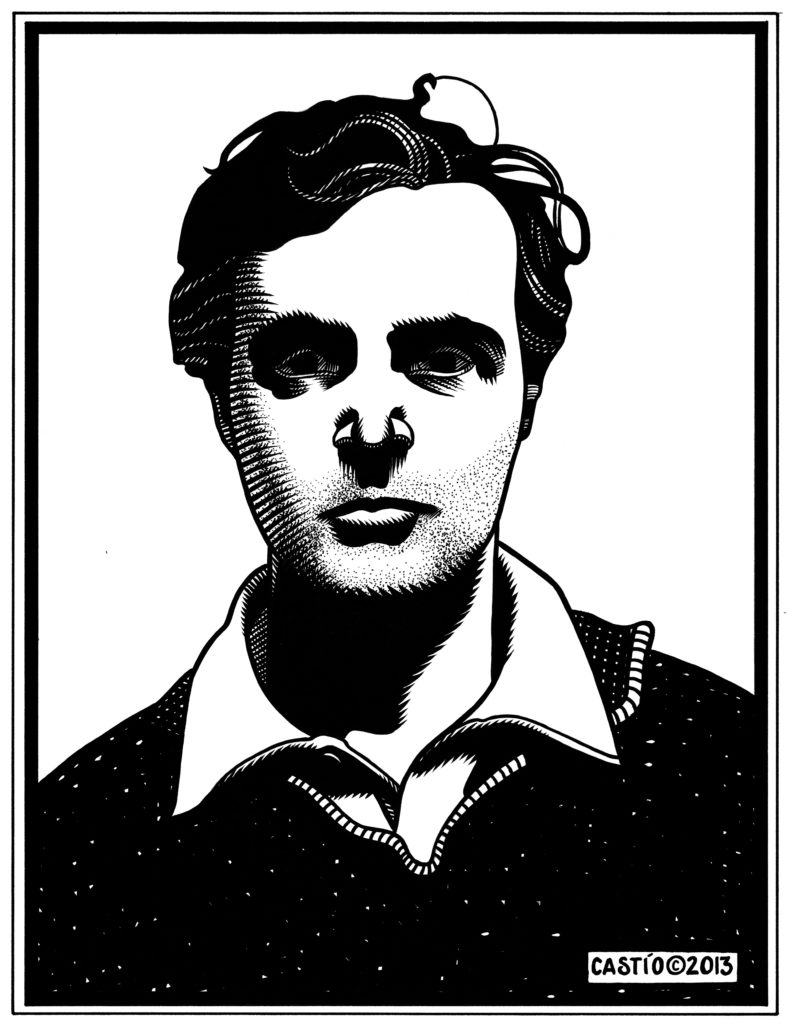 So, it's been three months since I last posted – what on earth has taken me so long to get back in touch with you, my dear readers? Truth be told, I've been working on all sorts of sorts of things. The bulk of what I've been doing is a series of 36 black and white portraits of cultural figures from the late 19th Century and early 20th Century. It's been a good exercise for me – it's given me the chance to get back to something that I've always prided myself in, my brushwork in ink. It's also given me the chance to go back and study the work of many of the artists that worked for EC Comics in the 1950s: Jack Davis, Jack Kamen, Bernie Krigstein, Al Feldstein, and my all time favorite, Wallace "Wally" Wood. These men were absolute masters of black and white ink drawing and their work was a big influence on my own black and white work.
Much of what I have been working on will be offered for sale in my newly opened Zazzle store. Zazzle is a marketplace where you can set up an online shop and sell a myriad of products with your own artwork on it. The temptation is to go hog wild and put your work on everything possible, but you see, I have standards, high standards. I could never Kincaid my work – money, is one thing, real art is another. The drawing that adorns this post, Amedeo Modigliani, is a study for one of the portraits in my series. I should be done with the series by the end of May or Mid-June at the latest; I will keep you up to date on my progress, and I will share some of the drawings with you before I turn them into T-shirt designs.
The fact that I can offer items of my choosing from work that I've created to almost anyone in the world is simply astounding to me. Back in the dark ages, the 1990s, I could only dream of having this type of service at my disposal. In 20 years everything has changed; now, an artist is no longer at the mercy of the gallery owner or the publisher. Now, the tools are there, and world is full of opportunity. Well, that's how I see it, anyway. All of this, is indeed a sign of the times. So, buy art! Go to my store and buy, buy, buy. With this store there are no more excuses for those who say, "I can't afford to buy art; it's too expensive." Excuses, excuses. ¡Basta!